Camp Hardtner is an Episcopal Christian summer camp that holds a variety of sessions for campers entering 2nd grade through recently graduated 12th graders, including a session for campers age 9 and up with special needs.
2022 Application Details are Pending
Application Deadlines
Applications will be accepted through the online system until all positions are filled.
Interviews
After receiving your application, you will be contacted by the Director to make arrangements for an interview.
Employment Details

Dates
Employment will run from May 23 to July 24.
Salaries, Lifeguard Bonus, & Returning Staff Bonus
All Positions:     $ 2,000 for duration of summer; Plus room and board.
Paid Internships
It is possible to make arrangements for positions to be paid internships. After you submit your application, please speak with Daniel about this possibility.
Description of Responsibilities
Broadly speaking, the primary job of all Permanent Staff members is threefold:
Engaging with youth and adolescents in safe, positive, effective, and age-appropriate ways.
Working effectively and respectfully with the other members of the staff and volunteers.
Creating and facilitating experiences of or encounters with God.
Minimum Qualifications:
Active Christian faith and ability to support the theological doctrine & practices of the Episcopal Church
Passion and ability to work well with youth and adolescents
Comfortable with building Christian community through teaching, leading, and equipping others
Passion and ability to facilitate harmonious relationships and interactions between staff and campers
Ability to perform potentially strenuous physical activities (running, swimming, long days in summer weather, etc.)
Ability to give and receive constructive criticism
Creativity and problem solving skills in all types of high-stress and fast-paced situations
CABIN COUNSELOR JOB DESCRIPTION
HEAD OF LOGISTICS JOB DESCRIPTION
HEAD COUNSELOR JOB DESCRIPTION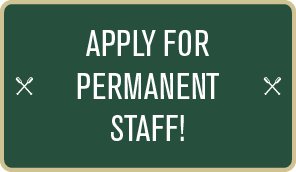 Questions
If you have any questions about the job requirements, application process, or experience, please don't hesitate to contact me.
Daniel Chapman
Director – Camp Hardtner
[email protected], 318-765-3794