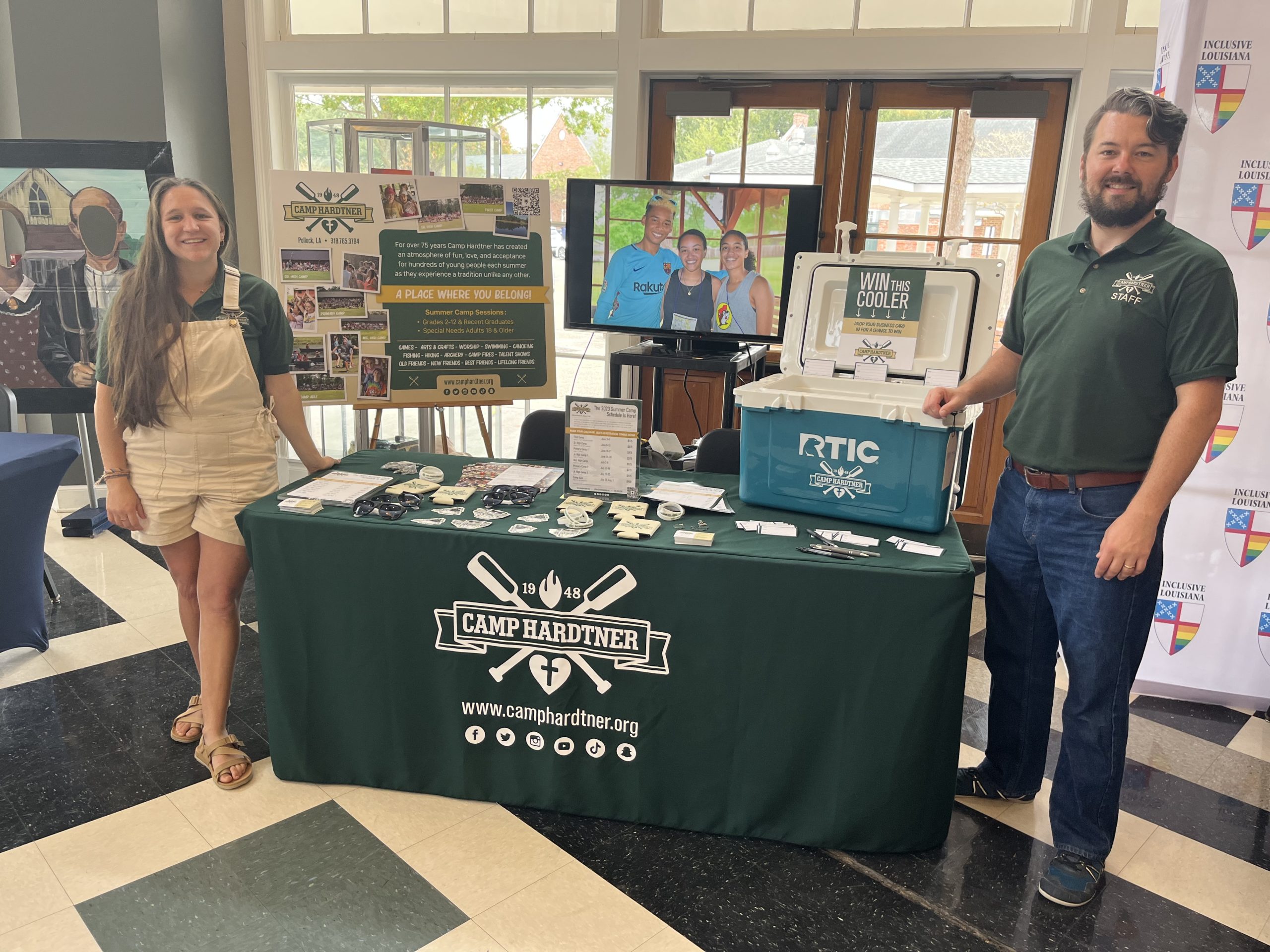 The Episcopal Church in Western Louisiana held its 44th Annual Diocesan Convention on February 25, 2023. The Convention is the annual governance meeting of the diocese. Camp Hardtner is owned by the diocese and so I am given the opportunity to address the body each year and share an update on Camp. Here is the text of my presentation this year:
Good afternoon and hello, I am Daniel Chapman, the director of Camp Hardtner.
I hope you've all had a chance to stop by our booth to say hello and learn about us. But if you're not familiar with Camp Hardtner, we are the Episcopal church's summer camp ministry in Louisiana. We are owned by this diocese, and we also consider the Diocese of Louisiana to be ours, too. In fact, it's about a 50/50 split in terms of where our campers come from between the two dioceses.
I stood before this body last year and shared with you our strategic choice to restructure in 2022 and operate as a camp only—no longer serving as a year-round host facility/retreat center. Many of you will remember this was the outcome of a multi-year, deep discernment and strategic process by a Task Force, the Hardtner Board of Trustees, the Bishop, and myself.
Going into 2022, we began a 3-year revitalization phase to try our best to live into the Bishop's commission to us to adapt to a complex and changing landscape.
We've set before us a mission to reshape, redefine, and revitalize Camp Hardtner by being boldly and smartly experimental in ways that are true to its core and within its capacity, in order to strengthen its missional capacity and sustainability by the end of 2024.
That's a long sentence and no small task! So how is that going a year in?
Well, for one, we are encouraged that we are on the right path.
Firstly, we're building our financial stability: We brought in 20% more revenue through summer camp enrollment than we budgeted. Forty-three percent more than the previous year. We also brought in 102% more revenue through fundraising than we budgeted. An increase of 560% from 5 years ago.
And while money is a great metric, even more encouraging are our number of campers. The actual youth and adolescents that are being formed and transformed by our ministry: We had 265 campers this past summer—a 33% increase from the summer before. For summer 2023, we are currently on track with pre-pandemic registration levels, and so we are optimistic to be in the 350 camper range this summer.
The other indicator that I find most encouraging of all is our young adult engagement—the 18-25ish ages. For one: many other camps are struggling to find staff for the summer, we're not. And the people we've had on staff the last couple of years are engaging with Camp, with the Church, and with their faith lives in a way that I haven't seen in quite a while. So we're trying to lean into that and experiment.
One of our experiments has been the internship position we started. Young adults' lives have been non-stop pressure to make good grades, get into a great college, figure it all out, and prepare for the "real world," and then you throw the pandemic on top of that! The thought was "what does camp Hardtner have to offer to that group?" Easy: space, time, and support.
So we put our unused housing to use, and we now have two young adults figuring out their next steps in life with the grounding and foundation and support of this diocese. We pay them a little bit, give them a place to live, and a flexible and supportive working environment to try new things, fail, build new personal and professional skills. They get ongoing formation, connection with the broader Episcopal Church, personal and professional growth. Isn't that what Camp is all about? We're just doing it in a new way.
You know, I talk to people all the time who say, "We love Camp Hardtner, but we don't have any youth at the church to send." Anybody agree with that statement?
I want to change the way we're thinking about this.
You saw earlier that the Diocesan budget invests $165,000/year in Camp Hardtner (THANK YOU!). That money comes from the 40 or so parishes across the Diocese. So if we have 350 campers this summer, each parish is supporting about 8 young people. How many of you would be over the moon to have a youth group with eight young people?
I really don't mean this as a word trick. But seriously. When the campers are in the pews at Camp, they are in your pews. When they are at the communion rail, they are in communion with you. Camp Hardtner is your proxy, is your partner. Together, our Church—with a capital C—is investing in relationships with young people, bringing them up and encouraging them in the faith, and giving them a foundation in God that will serve them for life and equip them to impact their communities and the world.
In another news, I want say a special thanks to Deacon Bette Jo for getting us designated on the Louisiana Natural Areas Registry. This means that the State of Louisiana has recognized Camp Hardtner's property for having:
1) Habitat for native plants or animals with rare or declining populations in Louisiana
2) Plant communities characteristic of the native vegetation of Louisiana
3) Outstanding natural features
Thank you for your years of work on that and for helping us to see and appreciate God's creation in a new way.
So that's Camp Hardtner right now. We made a hard change last year in the face of challenging circumstances. We're attuned to some really positive fruits of that change. And we continue to try to faithfully listen for and respond to God's Spirit leading us forward.
So, good work yall! And thank you.
And on a personal note, thank you. Many of you know that I grew up in the Diocese—shout out Epiphany New Iberia—and I was gifted something life changing through Camp Hardtner. I've been the director now for 5 years (which in pandemic time is like 15 years) and it continues to be life changing and the best thing ever. I love doing this with y'all.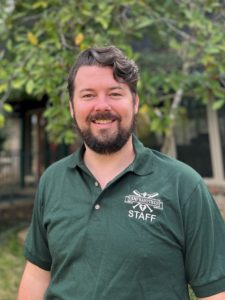 Daniel Chapman
Director
Camp Hardtner
Comments
comments