Summer Camp Wrap Up – 2017
WOW! What a magnificent summer we had here at Camp Hardtner!
Here are some fun facts by the numbers:
Sessions – 7
Campers – 443
Volunteers – 146
Chicken strips – 1,081
Milk & Cookies – 881 milks & 881 cookies – because "1 milk & 1 cookie!" (well 882 cookies, cause I took 2 one night – shhhh, don't tell anyone!)
Bedtime stories – 21
Arrows shot during archery – 12,600
Tags pulled – 4,430
Worship services – 63
As you can see it's been a fun filled and amazing camping season! There has been so much love – and lifelong friendships created and renewed here – as is our greatest tradition. I've seen kids who've been coming here for years who started out soooo quiet and shy. Now – they're singing, performing stand-up comedy, and showing off their "silly human tricks" in front of their peers. (And rocking their talents as well, I must say). I've seen kids whose grandparents were on Camp Staff when I was a kid – talk about the circle of life at Camp. Those legacies are so cool. Add to the mix some brand new campers who became BFF's with some of our legacies – just wow!
I've been blessed to be around some of the sweetest kids on Earth this summer – and meet their fantastic parents. This summer has truly been an awesome adventure! I've learned so much from our Hardtner kids about superheroes and comics, cool movies, music that's popular, and all their favorite camp games. I must say those have definitely withstood the test of time!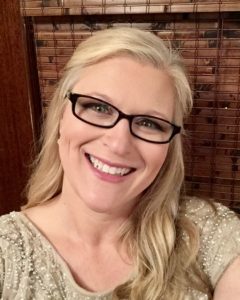 I couldn't be more proud of this Camp, our Permanent Staff, Deans, Camp Staffs, CIT's Campers and Year Round Staff! What an honor to have been a part of Hardtner history!
In gratitude,

Susan Walpole

Summer Camp Director
Comments
comments