2018 Head Counselor Applications Are Now Open
Looking out over Pav Field and down around Lake Bordelon I notice that the leaves are changing colors, the pine trees are beginning to drop their needles, and the evening bugs aren't making quite as much noise as usual. The fall season is upon us and that can only mean one thing (in the mind of a camp fanatic)… it's already time to start getting ready for next summer here at Camp Hardtner!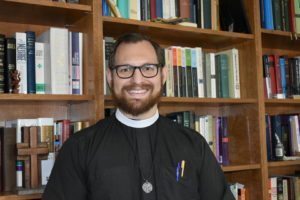 A lot of people ask me what Camp is like when the summer is over and no kids are around. Would you believe that the Board of Trustees and Summer Camping Committee spend the entire offseason honing our 4-square skills, practicing Lamar strategy, and inventing new bracelet-making techniques? Well some of that is true, but it isn't all fun and games! We help to organize weddings, retreats, family reunions, and other private events held here at Camp during the rest of the year.
Even with all of that going on, there is one big thing that stays in the back of our minds. We are always thinking about the NEXT summer camping season, so right now we are planning ahead to make 2018 even better than 2017! We'd love to start working on all of our wacky games, crazy skits, and awesome activities, BUT first we need to hire our Permanent Staff, AND before we do that we need to find our fearless summer leader, our Head Counselor!
With this in mind, I am happy to announce that Camp Hardtner is now accepting applications for Head Counselor for the summer of 2018! Here are a few important things to remember if you are thinking of applying for this position:
Must be at least 21 years of age at the time of employment.
Must have adequate camping experience to lead the day-to-day summer camp programing.
Must be comfortable in supervising 21 college-aged staff and assigning them to their daily duties.
The deadline to apply is Friday, Nov. 10, 2017
Head Counselor interviews will be held Saturday, Nov. 18, 2017 at Camp Hardtner
The Head Counselor will be hired no later than Friday, Dec. 1, 2017
Are you ready for the greatest summer of your life? Apply to be Head Counselor today! If you have any questions about the position, or need help with the application, please contact us in the front office for more information.
Well, I'm off to practice my behind-the-back 4-square serve. See you at summer camp!
The Rev'd Michael Bordelon
Chair, Summer Camping Committee
Comments
comments