The 2018 Summer Camp Schedule Is Now Available!
Now is one of the more exciting times of the year when we really begin preparing for 2018 Summer Camp! It may be cold outside (did you see the pictures of Camp in the snow!?), but we are focused on those hot but fun filled summer days that will soon be here.
We released our 2018 Summer Camp dates and rates earlier this week so that everyone can be sure to fit their summer sessions into the family calendar, and camper registration will open online in January. Before registration begins, I want to point out a few changes that have been made in an effort to increase participation and better serve our campers.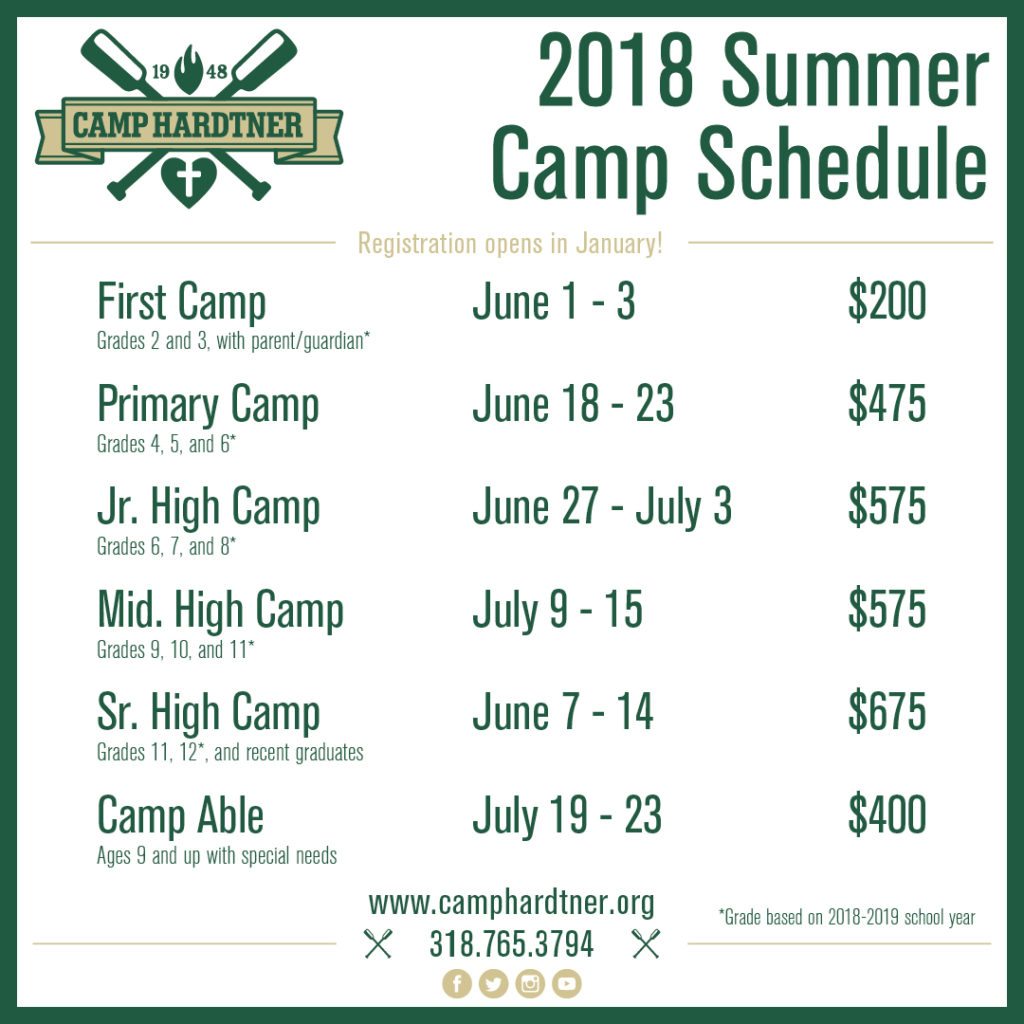 You may notice that we have re-evaluated and shifted our grade groupings. This does a couple of things that we believe will enhance our programs:
First, it means that the sessions being offered will draw from three grades instead of two which equates to more campers per session. We know from experience that there is more excitement and energy generated when sessions are larger, and we are confident everyone is going to enjoy this boost. It is normal for session offerings and grade groupings to fluctuate in step with cycles of attendance and our demographics. This concentrates our resources into a more focused period and we expect to offer more sessions again as our numbers grow.
Secondly, we are going to avoid conflicts with the beginning of school by ending our summer season earlier. This benefits our campers, volunteers, and counselor staff especially. We hire young adults who exemplify extraordinary leadership. They often take on positions outside of Camp at school – as Resident Assistants, sorority/fraternity leaders, on research projects, etc. Ending earlier means more of those qualified candidates are going to be able to serve our campers for the entire summer. We anticipate seeing the most positive effect on Camp Able as our pool of staff and volunteers will not have as many scheduling conflicts.
Finally, campers entering the 6th and 11th grade will notice that they will actually be able to attend Camp twice during the summer! Or, parents can consider which session better aligns with their camper's summer schedule or maturity.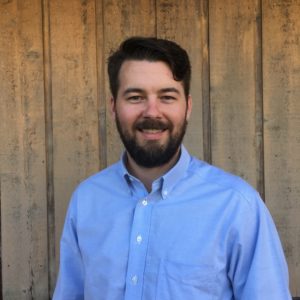 All-in-all, things are already beginning to shape up for an amazing 2018 summer. Remember, registration opens in January through our online system. Mark it on your calendar and we'll see you this summer!
Peace, Love, and Milk & Cookies
Daniel Chapman
Director – Camp Hardtner
Comments
comments