Settling In And Looking Ahead
Hello from Camp Hardtner! I am so excited to be here and working as your new Director! This has been a dream of mine since I was a camper and I am grateful to have this opportunity.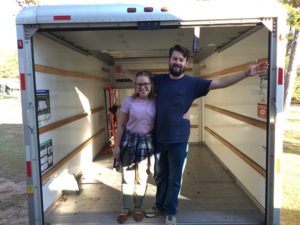 There is a lot of "settling in" going on right now on many fronts:
I am getting settled at the office, being added to this account and that account, meeting with the staff, sorting deals out with vendors, and getting up to speed with everything that goes along with a new job.
My wife Katie and I were just married in September, so in addition to settling in to a new location, new house, etc. we are settling into life together. Katie was also a counselor here at Camp Hardtner, so she is as thrilled to be back here as I am. We both think moving here is a great opportunity for our marriage and for building our life together.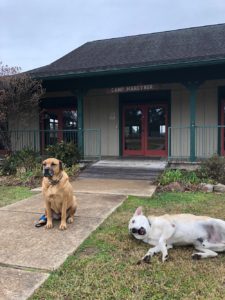 Our pets are doing their share of settling in as well. Our dog Boo and cat Louie aren't quite sure what to make of the transition. Luckily, Boo and Charlie (the other resident camp dog) have become fast pals! Louie has been under house arrest in order to adjust, and I think he has a serious case of cabin fever (any tips for keeping cats off kitchen counters?).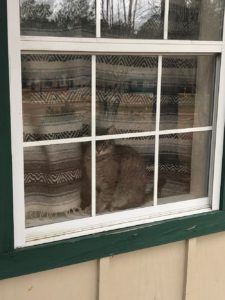 That feeling I had as a camper – of never knowing what is going to happen at camp, but being certain that it is going to be amazing – is alive and well. There is definitely some excitement and enthusiasm surrounding Camp Hardtner right now and I am looking to keep that going while digging into the work ahead.
Speaking of the work ahead: We will be announcing the official dates and rates for 2018 Summer Camp next week! Our grade groupings and summer schedule are going to be a little bit different than last year, so I will be sharing more information in my next blog post.
Peace, Love, and Milk & Cookies
Daniel Chapman
Director – Camp Hardtner
Comments
comments