Director's Take? Hardtner Still Awesome!
It has been a number of years since I last experienced a full summer at Camp Hardtner. Camp was such a meaningful and formative experience for me as a youth and adolescent (so much so that I dreamed of becoming a camp director!). To be honest, I worried that I would come back to something different than what I remembered, that I wouldn't see campers having the same significant experience that I had.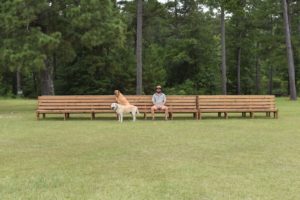 With the summer concluded, it is safe to say that the heart of Camp Hardtner is the same as it has always been! Counselors continue to give their all to create and facilitate experiences for a new generation of campers. Deans and camp staffs bring relevant and worthwhile content for discussion. It's saying something that folks find this work important and moving enough to use vacation time to serve at Camp. (Special shout out to our awesome nurses!)
Most importantly campers continue to experience a place free from judgment, where they feel comfortable and accepted AND have a blast during the best week of their summer.
I find it especially promising to hear from parents a recognition of the value of sending their kids to Camp Hardtner. It is a recognition that something more than fun is happening during their kids' time here.
Kids can have fun anywhere, but there is obviously something more about Camp Hardtner that motivates parents to drive hours to-and-from Camp multiple times a summer. Perhaps not only are campers experiencing something amazing, but it is having lasting effects on them when they are at home. Mom and dad are seeing the spark.
As much as I am tired from the summer, I can't help but be invigorated and energized for the work ahead. Alumni and supporters that I've talked to feel the same. The time is ripe for moving forward together as a strong, passionate support base for this place.
In fact, to that end keep your eyes out for information about Dinner with the Director. This is a new initiative intended to bring together Camp's leadership with its campers, families, alumni, and other community members. I want to get together more often to truly work together to make awesome things happen for this place. Where two or three Camp Hardtner people are gathered, the Camp spirit is in the midst of them!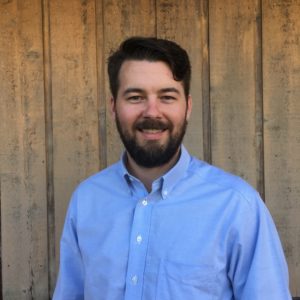 To kick things off dinners will be hosted in New Orleans, Monroe, and Lafayette. You can expect fellowship with other Camp lovers, conversation about the ins-and-outs of Camp, and, of course, delicious food. Details to come.
Good things are happening at Camp Hardtner.
Peace, Love, and Milk & Cookies
Daniel Chapman
Director – Camp Hardtner
Comments
comments