2018 Camp Able Volunteer Applications Are Now Open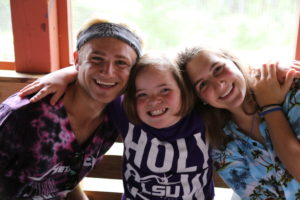 If you really want to see how Camp Hardtner can change the world, volunteer for Camp Able and find out. You will see people from many different generations of the Hardtner Family coming back to serve and share a ministry that has changed lives. Camp Able is only possible through great volunteers who give up a week of their summer to share the Hardtner love.
We focus on the long-lasting friendships volunteers and campers make with one another and we celebrate the differences each of us has to offer. Our volunteers come from across the state to share their gifts and talents, and they are as phenomenal as our campers!
The Camp Able program runs similarly to the rest of our summer sessions: We provide an opportunity for everyone to love and grow together in Christ. We have free choice every day with activities including pool time, arts and crafts, foursquare, and of course, milk and cookies.
One of the staples of this session is our talent show, a time in which every camper has an opportunity to showcase the ways in which they find joy in God's kingdom. With every talent show act, free choice activity, and night event, our Hardtner community grows closer together.
Close out your summer of 2018 with Camp Able, and let 165 take you home. We can guarantee that you will leave at the end of Camp Able with new friends, new memories, and plenty of tie-dye!
If you have any questions, please call Daniel in the camp office at 318.765.3794
The Camp Able Committee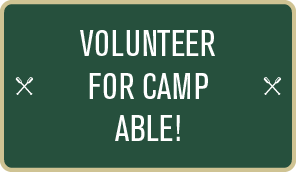 Comments
comments