The 2020 Summer Camp Schedule Is Now Available!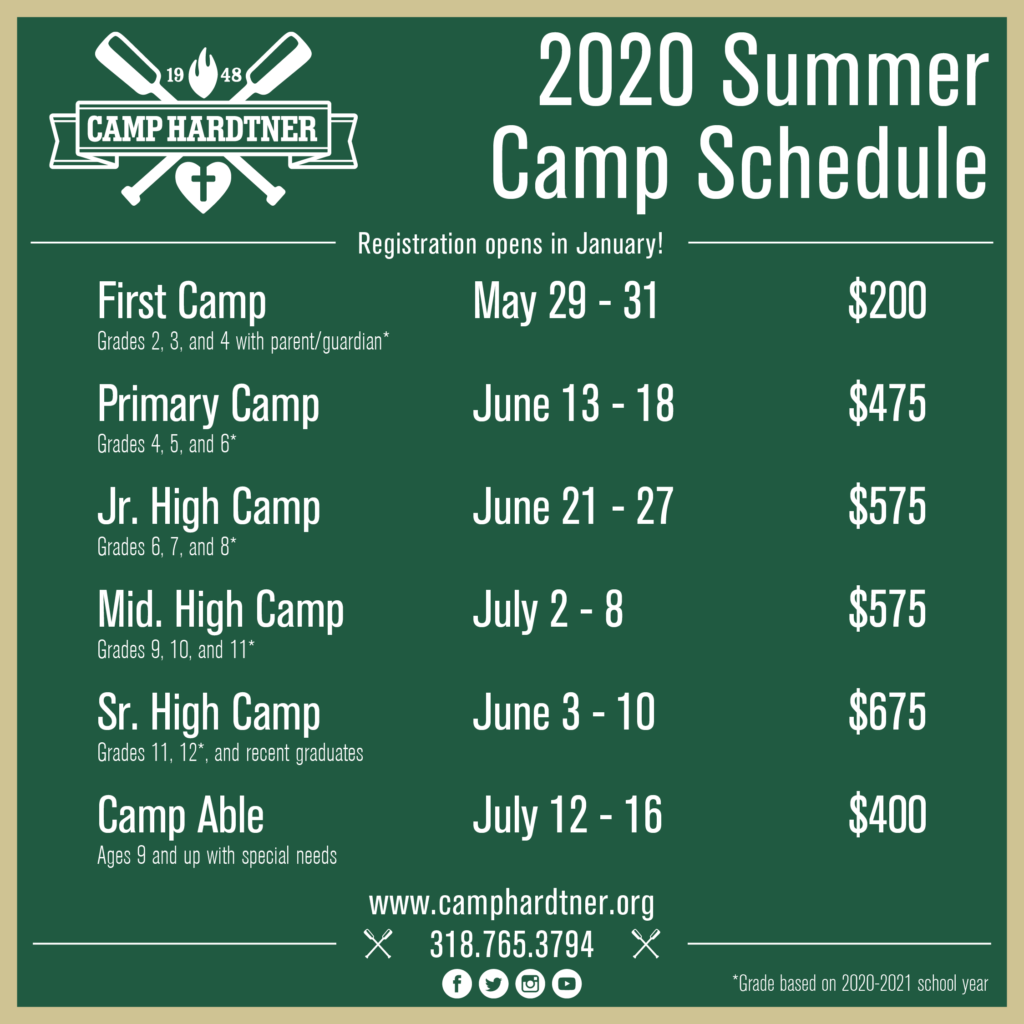 You are amazing at lining up fantastic things for your kids! We know you have so many awesome opportunities for your kids, which means you are juggling schedules way in advance. We hope having these dates makes it easier for you to include Camp Hardtner in your plans!
Registration will open in January through our online system.
For our 73rd summer we continue to offer camp sessions for youth and adolescents going into the 2nd grade on up to recent high school graduates, as well as a session for campers 9 and up with special needs.
New this year: campers going into the 4th grade are eligible to attend both First Camp and/or Primary Camp. This is a great option for 4th graders wanting to build extra confidence before attending a longer camp session.
For more information about the different sessions and about Camp Hardtner, visit our website today.
P.S. If you're looking for worthwhile experiences for your kids in addition to summer camp, we are proud to be home to several youth retreats throughout the year. One of which is coming up in November. Check out the youth events sponsored by the Episcopal Church in Western Louisiana. Very worthwhile, highly recommended, and a great excuse to spend time at Camp Hardtner.
Comments
comments